Dear Friends,


Click the link to read the whole article.



Be Well.
Continuous Creation, Einstein and the 'Expanding' Big-Bang Universe
Something is wrong with our view of the universe as propagated by physicists around the world. The contradictions are glaring and the sums don't add up. And yet - we are told that red-shifted light from the stars is evidence of a continuous expansion of the universe, an expansion that started with a primordial explosion or big bang, and that is still going on to this day.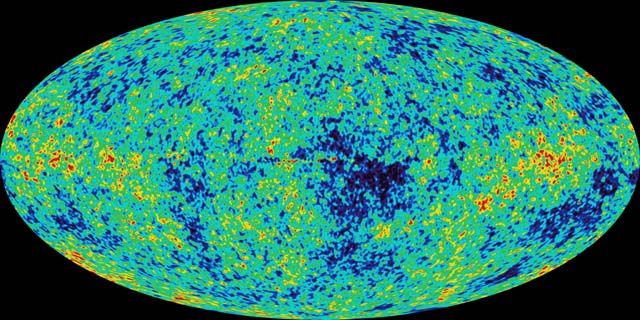 Big Bang 'afterglow' or thermal anisotropy of the universe?


Robert Neil Boyd questions that 'received wisdom' in a recent article. He argues that observation is far superior to theory. Whenever an observed fact contradicts a theory, the latter has to give way. We need to re-think and find a better explanation that fits all of the observations.
Boyd also challenges Einstein's Relativity. He says it fails the test of Popper's Criteria for Reliability in the Sciences.
His conclusion: We need to return to reality, even in physics, and even at the expense of tearing down a holy of holies like Einstein's Relativity.
Empirical Science: Back to Reality!
Science is based on the principle of Cause and Effect. We observe an effect. (Something happens, or some event is observed.) What caused it?

Then, on finding out, we want to know, "What caused that?", going from cause to cause, looking for the actual origination of things. This succession of asking the same question, at every point in the sequence, is a process which is apparently without end. (Though there may be some end-points reached eventually, in some regards.)
"What caused it?" is the primary and most fundamental question in science. What causes that observable event to happen? In fact, this question is primary to existence and to life experience. We are always asking questions in our lives, such as: Where did that come from? Why did that happen? What started it? Who started it? Why did they do that? What was the origination of that (event)?
These are all varieties of the same question: What caused it, actually? Because we know that until we find out what is the cause of some experience, the origination of it, we may be experiencing the same painful experience over and over again, until we learn to avoid the results of that cause, or cease performing that particular action. Or we may be missing the same pleasant experience, time after time, until we learn how to get it to happen again.
Cause and effect. This principle is used and applied by all Life and all forms of Consciousness, continuously. Knowing the cause of a thing or event is fundamental to existence. Nothing can live without applying this principle of cause and effect, at every opportunity. So learning about cause and effect is a natural condition, and is crucial to all Life. So, doing "science" (in terms of cause and effect) is a natural behavior.
The proverbial tale of Newton and the apple that bonked him on the head (it never happened, really) leading to Newton's discovery of the Law of Gravitational Attraction, is an example of how exploring and examining our experiences in order to find what is the origin of the given observable event, results in reliable understandings about how Reality actually works.
Given a known cause, we can observe that a known effect is always resulting from that same c
ause...